Scholars pursuing their degrees in L.L.B from prestigious UK universities often find writing coursework on the topics of law a hard nut to crack, thus seek law coursework help from us. At My Assignment Services, you are sure to get a flawlessly-crafted, extensively researched, and rightly structured coursework prior to the submission deadline. We proffer students what they truly deserve, and that's the rationale why we've recruited an extraordinary squad of lawyers-cum-writers to serve them better. They have been handpicked gingerly from the renowned law universities of the UK, namely the University of Law, Cambridge University, University of Oxford, Glasgow University, and so on. Their profound subject knowledge and phenomenal academic writing abilities make them highly suitable to deal with your law coursework writing tasks, regardless of their complexities.
The study of law itself is extremely challenging as it needs an endless reading of thick law books, and when it comes to writing wordy coursework on the difficult subject-matters of this discipline, students feel totally stressed out and become a bundle of nerves. To compose scoring coursework, they pull a lot of all-nighters and work their fingers to the bone to write from scratch, but still, they fail at leaving a positive mark on their professor. The rationales behind getting awful results could be lack of focus and concentration, uninteresting law assignment topic, time constraints, unclear knowledge about the guidelines, and last by not least, poor command of the English language. No matter what concern you're grappling with, now you need not worry at all as you have law coursework help online experts by your side.
Areas Of Law In Which Our Law Coursework Help Experts Deal In
Law is a system that controls the behaviour of people to make sure that they adhere to the will of the state and rules enforced through social or governmental institutions. This field of study covers a plethora of branches for you to study and draft coursework on. Our law coursework help writers have a profound understanding of all the subjects of law and have successfully delivered thousands of coursework on each one of them mentioned below:
Corporate Law: It incorporates rules, regulations, and practices that exist to carry out business operations. If you face challenges understanding this particular field of study, then working on the topics of corporate law will be a tough nut to crack. To make it easy, avail our law coursework help online from law experts who are experienced and highly knowledgeable.

Before you read more about our expertise, have a look at a law assignment sample below which was recently written by our expert.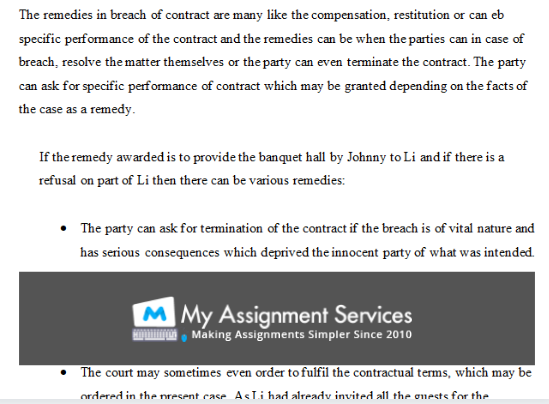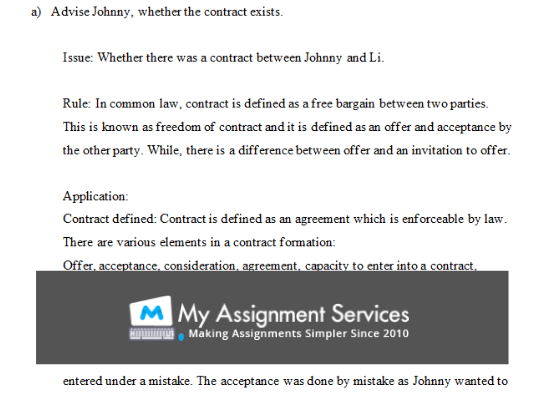 International Law: It is a system of treaties and agreements among countries that govern how they communicate with each other to promote peace, justice, shared interests, and trade. If topics like law of the sea, food, health, air law, cultural heritage, and environment are hard to understand for you, then take our law coursework help and ace in your academics.
Criminal Law: It is a body of law that relates to crimes and prescribes the act and conduct, which is threatening and endangering to someone's property, health, and moral welfare. If you've been given to complete your coursework on the complex topics of this discipline, and you don't know how to begin writing from, then worry not. Take assignment writing services from us and get ready to receive impeccable paperwork at the drop of a hat.
Intellectual Property Law: This field of study deals with the rules that enforce legal rights to creations and inventions of new products & artistic designs.   It protects the rights of those who create an original piece of work from novels, plays, music, software, tool, drawing, painting, photography, poems, and films.
Civil Rights Law: This discipline of law protects citizens of a country from unfair treatment or discrimination in a number of settings. It allows individuals to enjoy the freedom of equal treatment. We have delivered thousands of coursework on the topics of civil rights law, namely minority rights, public transit, freedom of religion, etc.
Is there any discipline you need writing assistance on? If yes, then don't dilly-dally and approach us for unmatched law coursework help services at the prices that will never put a strain on your wallet. In the UK, we have written many success stories of scholars studying law in the cities, such as London, Manchester, Leeds, Bristol, Edinburgh, Birmingham, and so on. You could be next! Hire us, and we bet you will have no regrets.
Place Your Order Now If You Need Assistance of Highly Accomplished Law Coursework Help Experts!
The moment scholars get coursework to work on, the very first thought that comes to their mind is, 'how will I submit it before the deadline?' 'What is the format of a law assignment?' 'How would I gather the content?' It gives rise to stress, which takes a toll on their mental and physical health. Do you share a similar story? Well, to save yourself from deadly anxieties, taking coursework help is indeed a wise decision. Composing coursework in accordance with the instructions given to you when you don't have much knowledge about the subject matter is as difficult as nailing jelly to a wall.

The entire process of writing demands a considerable amount of time, effort, let alone the essential skill set. Well, even if you make up your mind to shed blood, sweat, and tears to produce scoring law coursework, you will have to compromise on your study time, leisure activities, or might take a leave from your part-time job. Well, why live a stressful life when you can have someone to write your coursework just the way you want with the lightning speed? Celebrate your academic victory by placing an order for your law coursework writing task today.