PMP Assignment Help in UK
Project Management Professional Certification
PMP basically stands for project management professional certification which is an industry recognized credential for project managers. PMP is the certification which demonstrates the education, experience, skill and competency required to lead and direct the projects. PMP is among the most sought after certification course, which is administered by Project Management Institute (PMI), USA.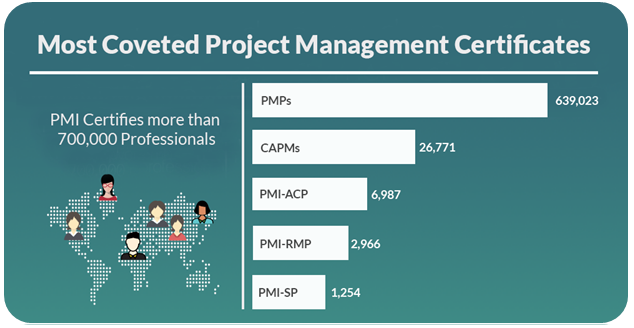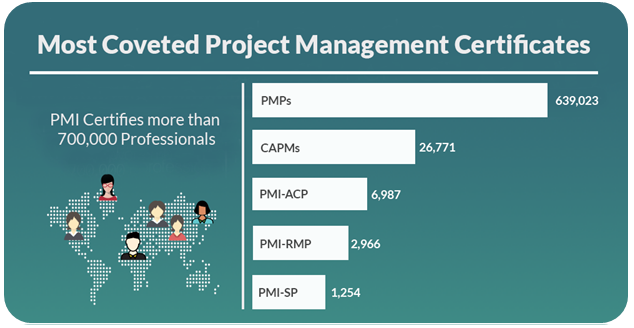 Project Management Professionals are usually needed in every industry. The demand is in terms of the skill requirements which vary between different industries and geographies. As per 2014 survey report by PMI, there will be huge opportunities for practitioners of Project Management. PMP requires in-depth study of projects on system reorganizations, turn strategic vision into tangible goals, and ensure effective and agreed outcomes, while balancing various project constraints. Imagine the certification is so vast, how time-consuming would be its assignment. Professionals usually seek PMP Assignment Help from the PMP assignment writing experts.
Eligibility Criteria for PMP
Structure of PMP Exam
The PMP exam usually comprise of 200 multiple choice questions. But, out of these 200 questions, 25 questions are the pretest questions. You will find a lot of information on what these are and why they are placed, but from the point of passing the exam, this is not needed. Just by knowing that you have 4 hrs. To answer all these 200 questions is sufficient for you to get ready for it.
10 reasons you should get a PMP certification according to PMP assignment writing expert
PMP is a globally acknowledged certification.
PMP Greatly Expands Your Market Reach and Scope.
PMP leads to a steep hike in salary.
PMP Have Better Job Opportunities.
PMP Professionals Have Enhanced Project Management Skills and Demonstrate Better Project Performance.
PMP Professionals Get the Most Challenging Projects.
Utility across Industry.
It teaches a professional a skill of Planning Ahead.
PMP Professionals Are Secure Even During Economic Downturns.
Greater Visibility to Recruiters.
Get Online Help with Project Management Assignment
Students of the project management primarily comprises of professionals from the industry, who holds a relevant experience in their respective domains, but are new to the concepts of project management and its applications. It is in fact one of the most popular domain wherein we have the highest number of experienced professionals as our client. Even the professionals find it difficult when it comes PMP assignment because of the nuances of this certification courses. My Assignment Services are here to help you out with your project management assignment.
Brief List of Popular Project Management Topics Covered By Our Experts for Our Clients
Project planning and control.
Project governance.
Project Management and people.
Research Methods.
Project program and portfolio management.
Sustainable project management.
Project risk management.
Project procurement management.
Facility life cycle costing.
Project stakeholder management.
Organizational change management.
Many more project management units and electives.
Different Phases of PMP according to PMP Assignment Writing Services Australia
Inception of the project: Under this the team makes a decision and evaluate about the plausibility of a project completion.
Definition and Project Planning: In this phase project, charter and scope is defined. Budgeting and scheduling are done to determine the resources.
Execution of the Project: Project plan that is created in the second phase is shared with the teams pointing out the responsibilities.
Performance and Control: In this phase, all the stakeholders and managers takes care of the progress of the project. Team evaluated about the addition of the resources or changing the scope of the project.
Closing Phase: It is the final phase of the PMP. In this case, all the stakeholders give a sign-off for the project and team celebrates the successful celebration of the successful closure.
Types of Questions You Can Expect in PMP According to PMP Assignment Writing Experts
The questions asked in PMP will test all your knowledge related to the project management concepts and will be there to judge your ability to apply this knowledge in certain project scenarios. These are some of the question types you may expect to see in the exam according to our PMP Assignment Experts:
Formula based Questions – You would be able to see that these are coming from cost, and time knowledge areas mostly. Make sure you have a list of formulae written somewhere and you remember them and can apply them when needed.
Situational Questions – A lot of questions (about 60%) are situational by nature. The answer options may seem ambiguous and you may feel more than one of these is the right answer.
Knowledge based questions – Often these questions come directly from the PMBOKGuide (The Project Management Body of Knowledge is a set of standard terminology and guidelines (a body of knowledge) for project management). It pays to review the PMBOK.
Other Questions- There could be various other types of questions which could be incorporated in this PMP certification.
My Assignment Services is a Trusted Name for PMP Assignment Help
We at My Assignment Services has an objective to de-stress the student or professionals mind, we understand that you are already stressed with your work and on the top you have PMP certification to be passed. Our primary focus is to provide you with a solution do that they can pass this certifications. We have a team of PMP assignment help, who are experienced in writing research papers, books, and academic stuff for a long time, and they know how to provide the best possible support to turn around a student perspective towards assignment solving.
We help students with application of project management concepts, CAPM assignments and PMP assignments in their coursework and projects. These usually involve working with latest version of the MS project application and further creating supporting documentation to explain the reasons why some changes were made in the project management instance. We make sure that the assignments are prepared by subject-matter-experts from various domains who have more than 5 years of experience in working on project management related assignments.