Felt a little relief after reading the heading? Well, we understand and acknowledge the fact that every student might not be an early essay writer. So, what? You can still complete writing an essay faster than you expect. In this blog, we have got an ultimate guide to essay writing for all those of you who haven't started with it and have pending deadlines approaching.
My Assignment Services maintains a steadfast team of essay help experts who have catered to over 5,000 essays covering a wide range of essay types and topics. Without any further ado, let us get started. Quickly have a look at the recursive process of essay writing in the infographic below.
So, these are the 7 steps of essay writing that are prime to draft an impeccable essay. Did you know all of these? Besides, do you follow each of these steps for writing the essays? If not, then it's time to adhere to them, if you wish to produce an impeccable essay.
But if you're already short of time, then how to follow all these steps, right? You can simply turn to our essay writers. They will help you with each of these steps and also make sure that you draft perfect essays, that too within the given-stipulated time frame.
For now, let us give you a comprehensive guideline that is not only tried and tested by us but also followed in every reference essay that we provide students with.
How To Write An Essay Fast? Try These 5 Easy Steps
There might be situations when you have got multiple essays to submit at the same time. Or maybe, you've been so occupied with other tasks that you could not complete writing your essays on time. Whatever be the time, our essay writing help experts have got your back. Now that you've put it off for the last minute, this guide will help you in drafting an impeccable essay instantly.
Just follow these steps that have been combined by our instant assignment help experts.
1. Inculcate a positive mindset
Students generally think that an essay depends totally on the content and research that goes behind it. However, our essay writers believe that there is one more element that is needed to draft a perfect essay, within the given deadline, that is 'having a sound mindset'.
Before you indulge yourself in thinking about the ideas to include in the essay, make sure that you are in the proper frame of mind to do so. Going through stress and anxiety is something that comes naturally to the students before assignment submission.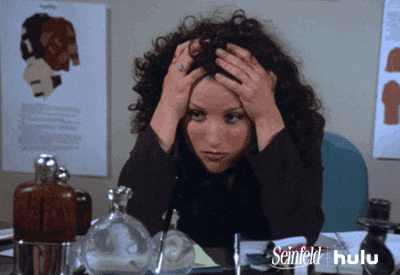 But, you cannot afford to lose your grades due to the stress right? So, keep aside all the negative feelings- stress, anger, panic so on. Once, you're done with this step, half of the battle is already won. Banish the negative feelings and challenge yourself at every step.
Try to adopt a "can do it" attitude and see how you'll be able to come out strong from the situation with an impeccable essay in your hands!
2. Take frequent breaks
Say what?
You might wonder that now that you're already facing a shortage of time, then how can you take breaks, isn't it? Well, taking breaks will foster positive energy in your mind and it will work faster.
However, this doesn't mean that you stay diverted throughout the process of writing the essay.
Make sure that you are connected to social media and smartphones only when you have taken a break. Other than this time, cut off all your connections with anything that might divert your mind and render you unproductive.
Channelising time is the key to perfect essays. So, be focused and pay attention to what you're doing- if you are writing, just write and if you're on a break, then just relax!
3. Choose typing overwriting
In this techno-savvy generation, we all are used to typing very fast, aren't we? So, unless it is mentioned that you need to submit a handwritten essay for your assessment, choose typing the essay. Our essay help experts consider typing better because while typing, you not only get a plethora of more ideas as compared to writing, but it is also easier to edit when you find mistakes in the essay.
Over the years, we have observed that students who have got accustomed to typing score way better than those students who submit hand-written essays.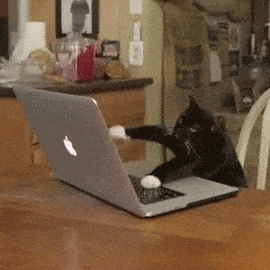 So, let the laptop do all your work!
4. Get to the details in the question
Even if you don't have much time left before the submission, you will realise that you can save a lot of time if you already know the requirements of the question. There are so many essay topics that might look similar, but when you get into the minute details of the topic, you find that they are way apart. But, if you don't spend time with the essay topic beforehand, then you will realise this at the end, and then you won't be able to re-frame the essay again.
For this reason, our essay help experts first conduct thorough research about the essay topic and then begin to write. So, make sure you underline the main requirements of the question and use these in the body of your essay.
5. Be ready with a solid one-liner main argument
If you wish to draft an instant essay, maintaining the quality of the work, then it is important to have a mind map handy with you. The best way to do so is to have a 'one-line thesis statement' with you that elucidates the entire content of your essay.
This will act as the 'elevator pitch' for your essay. The main thesis statement will not only provide you with clarity on the information that you want to include in the essay but will also make the readers more engaged in your essay.
Focus on the thesis statement and this will accelerate the plot of your essay and ensure that you save a lot of time!
With the help of this 5-step guide to a perfect essay, any student can easily craft an impeccable essay instantly and get a step closer to his dream grades. If you're confused with any of these steps, then you can ping us all your doubts and we will ensure to solve all of them as soon as possible. Not just this, our essay writers have also prepared several tips and tricks for different types of essays to make the work even easier for you. Want to know about them? Just give us a call right away!
Order a New Essay and Get It Delivered Instantly Right At Your Doorstep!
My Assignment Services understands the chaos that students face while they are burdened with multiple essays and pressing deadlines. This is why we have never hesitated to even cater to the urgent requirements of students. We are available 24*7 to assist students with their assignment help queries.
Our essay writers dedicatedly work for students to prepare comprehensive essays for the reference purpose of students. Our essays are a culmination of quality and quantity for we stick to the guidelines provided (word count) and also pass them through the 21-step quality check process (quality) to ensure that the best work reaches you. You just need to provide us with the requirements of the essay, the type of essay, topic of the essay, subject, and deadline and we will send a well-structured reference essay, right in your inbox! So, contact us now.
Looking for Assignment Help?
Get it done Today