What comes to your mind when you hear "law essays"? Is it the technical articles that you need to include in them, the rationale followed or the unending number of references? Probably, your mind if on a roller-coaster of thoughts right now!
And amidst this confusion, choosing an appropriate topic for a law essay is something that sends a chill down your spines? Don't worry, our law essay help experts are all at your services! From our vast repository of topics, we will put forth 25+ Distinctive Law Essay Topics that will make your essays shine among the crowd.
My Assignment Services is a dedicated organisation that has the solution to all your problems. Before we proceed, have a look at these 5 mistakes that students commit while writing their law essays so that you can avoid them while writing yours.
How To Choose an Ideal Topic for Law Essay?
Choosing an ideal topic for law essay can be a tedious task if you do not pay attention to the details. Especially, those students who are already perplexed about what is being taught in class are the ones who face most of the problems.
Those of you who find yourself in the same shoe, our law essay writers have got some questions in store for you. Try and answer them, before you get on with your essays.
What is the purpose of writing a law essay?
Which are the sub-disciplines in law that interest you?
How will you relate your chosen topic with its broader implications in real-life?
Is the topic chosen relevant enough and have the necessary information and evidence?
These are some of the questions that will help you have a concrete plan in your mind, before beginning the essay. This is what enables us to draft the essays instantly for the reference purpose of students. When you have the answers to these questions, you'll be good to go.
25+ Distinctive Law Essay Topics To Make a Mark On Readers!
Over the years, there have been a plethora of new topics coming in trend, when it comes to choosing an ideal one for law essay writing. so, without any further ado, let us get straight to some of the topics to work upon this year.
Our experts who provide law essay writing services in the UK have drafted impeccable essays on these topics to guide students. Have a look at these 30 Distinctive Law Essay Topics that will help you stand apart in the crowd.
The relationship between freedom of speech and the intervention of media
Is there any accountability for the directors towards the stakeholders?
The relevance of copyright law in different organisations
Reformation of the UK family law: A critical analysis
The alteration of judicial review
The economic history of British law
How does discrimination policy change in different companies?
The changes in the UK judiciary system
A criminal critical law study on the effect of war on terrorism
How does copyright law influence modern artworks?
Is the criminal justice system robust enough to punish the accused for rapes?
The ole of legal authority in preventing the molestation of women
Intellectual property law and its influence on the performance of an organisation
How do legal systems help in the prevention of domestic violence?
Is Cyberlaw efficient to uphold the neutrality of the net?
Late abortion and the legal issues associated with it
Importance of freedom of speech in all the three-time frames (ancient, medieval and modern)
General business law V/S corporate trade secrets
Impact of intellectual property right on the economy
National law V/S international law
Law of human rights: A study on the right to vote for prisoners
A comparison and contrast between the laws of the UK and other regions
The concept of 'corporate manslaughter'
The approval of trustees on the Zimbabwean law of trusts
The practice of labour system in the UK
How do the local governing bodies maintain child welfare?
Trade unions and the UK unemployment laws
Students get access to a whole new world of numerous such law essay topics when they seek our law essay writing services. You can choose any of these topics and get started with your work now. In case, you get stuck at any point while writing the essay, you can contact us via the live one-on-one sessions. We have proficiently helped students with contract law essay topics, family law essay topics, international law essay topics. Not just essays, students have also approached us with their doubts regarding international law dissertation topics, company law dissertation topics and more.
From the Law Essay Expert's Desk: Bonus Tips To Help You Write a Flawless One
Even if you have the topic with you now, do you feel confident enough to begin writing a law essay and complete it the way your professors want?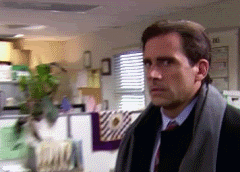 If you're sceptical, then here's a bonus for o you! With these 25+ distinctive topics for law essays, we have also combined a list of few tips for you that would ensure that the work done is the best.
Read these and try following them, the next time you start writing your law essay.
Tip #1: Take an interesting stance
When you choose a topic, the next thing that you must do is decide the stance that you would be either supporting or talking against in the essay. What our law essay help experts do is they choose an interesting stance that reflects some points of both the parties and then eventually land up to a conclusion.
Rather than talking only about one side, try intermingling aspects of both in the beginning and then slowly choose the direction!
Tip #2: Choose a topic that you are aware of
Nowadays, we have observed that students go for topics that are not conventional. This is because, they believe that if their topic is unique, it will fetch them more marks. We suggest the opposite!
As a law essay has to be subjective and informational, students need to be aware of all the nitty-gritty of the essay. To do so, you must choose such a topic that you feel confident about. When you know the minute details about the topic, it would be easier for you to include references and articles in them.
Tip #3: Re-check the facts used, twice!
In the above-infographic, we had already seen that the maximum number of students lose their grades when they include facts that are not correct. The reason being, they are either hypothetical or taken from some sources that are not credible or authentic.
Thus, when you extract information from any source, make sure you check it twice to avoid losing your grades.
Book a High-Quality Online Law Essay At Pocket-Friendly Prices!
We have provided you with ample ideas and tips that are sufficient to get your work started. If you still feel that there are aspects upon which you need complete guidance, then just send us all your requirements. Our law essay help experts are all ears to your queries and ready to solve them all for you!
My Assignment Services maintains a steadfast team of professional writers who have drafted hundreds of all the types of essays for guiding students. With quality, we also take care of the prices of our assignment packages. So, fill up the order now form and get your hands on budget-friendly packages. This is why we are the best law essay writing services UK firm. Speak to our customer support team and find out other benefits of availing our services!
Looking for Assignment Help?
Get it done Today